It is not easy what to say, for there is so much in my heart, but Lord looks at all hearts, so I give him a heart
A Contrite Heart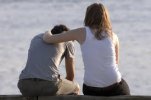 Romans 12:1 I beseech you therefore, brethren, by the mercies of God, that you present your bodies a living sacrifice, holy, acceptable to God, which is your reasonable service.

Psalm 51:17 The sacrifices of God are a broken spirit, A broken and a contrite heart-- These, O God, You will not despise.

Psalm 34:18 The LORD is near to those who have a broken heart And saves such as have a contrite spirit.



The Publican tax collector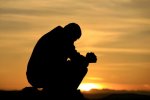 Luke 18:11-14 The Pharisee stood and prayed thus with himself, 'God, I thank You that I am not like other men--extortioners, unjust, adulterers, or even as this tax collector.
I fast twice a week; I give tithes of all that I possess.'
And the tax collector, standing afar off, would not so much as raise his eyes to heaven, but beat his breast, saying, 'God, be merciful to me a sinner!'
I tell you, this man went down to his house justified rather than the other; for everyone who exalts himself will be humbled, and he who humbles himself will be exalted."



The Centurion




Matthew 8:5-11 Now when Jesus had entered Capernaum, a centurion came to Him, pleading with Him,
saying, "Lord, my servant is lying at home paralyzed, dreadfully tormented." And Jesus said to him, "I will come and heal him."
The centurion answered and said, "Lord, I am not worthy that You should come under my roof. But only speak a word, and my servant will be healed. For I also am a man under authority, having soldiers under me, And I say to this one, 'Go,' and he goes; and to another, 'Come,' and he comes; and to my servant, 'Do this,' and he does it."
When Jesus heard it, He marveled, and said to those who followed, "Assuredly, I say to you, I have not found such great faith, not even in Israel!
And I say to you that many will come from east and west, and sit down with Abraham, Isaac, and Jacob in the kingdom of heaven.



What words can I give?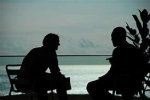 Psalm 51:3-4 For I acknowledge my transgressions, And my sin is always before me.
Against You, You only, have I sinned, And done this evil in Your sight-- That You may be found just when You speak, And blameless when You judge.

Romans 10:10-11 For with the heart one believes unto righteousness, and with the mouth, confession is made unto salvation.
The Scripture says, "Whoever believes in Him will not be put to shame."

1 Corinthians 13:11-When I was a child, I spoke as a child, I understood as a child, I thought as a child; but when I became a man, I put away childish things.
For now, we see in a mirror, dimly, but then face to face. Now I know in part, but then I shall know just as I also am known.
And now abide faith, hope, love, these three; but the greatest of these is love.

Jeremiah 10:23-24 O LORD, I know the way of man is not in himself; It is not in man who walks to direct his own steps.
O LORD, correct me, but with justice; Not in Your anger, lest You bring me to nothing.



Lord, I give you my heart





Mark 12:30 And you shall love the LORD your God with all your heart, with all your soul, with all your mind, and with all your strength.' This is the first commandment.



Can you forgive me, Lord?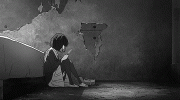 Psalm 55:20-23 He has put forth his hands against those who were at peace with him; He has broken his covenant.
The words of his mouth were smoother than butter, But the war was in his heart; His words were softer than oil, Yet they were drawn swords.
Cast your burden on the LORD, And He shall sustain you; He shall never permit the righteous to be moved.
But You, O God, shall bring them down to the pit of destruction; Bloodthirsty and deceitful men shall not live out half their days, But I will trust in You.

Psalm 91:14-16 "Because he has set his love upon Me, therefore I will deliver him; I will set him on high because he has known My name.
He shall call upon Me, and I will answer him; I will be with him in trouble; I will deliver him and honor him.
With long life, I will satisfy him, And show him My salvation."



Can you forgive Lord?




Isaiah 55:1-3 Ho! Everyone who thirsts, Come to the waters; And you who have no money, Come, buy and eat. Yes, come, buy wine and milk Without money and without price.
Why do you spend money on what is not bread, And your wages for what does not satisfy? Listen carefully to Me, and eat what is good, And let your soul delight itself in abundance.
Incline your ear, and come to Me. Hear, and your soul shall live; And I will make an everlasting covenant with you-- The sure mercies of David.

Isaiah 55:6-7 Seek the LORD while He may be found, Call upon Him while He is near.
Let the wicked forsake his way, And the unrighteous man his thoughts; Let him return to the LORD, And He will have mercy on him; And to our God, For He will abundantly pardon.

Revelation 3:20 Behold, I stand at the door and knock. If anyone hears My voice and opens the door, I will come into him and dine with him, and he with Me

.